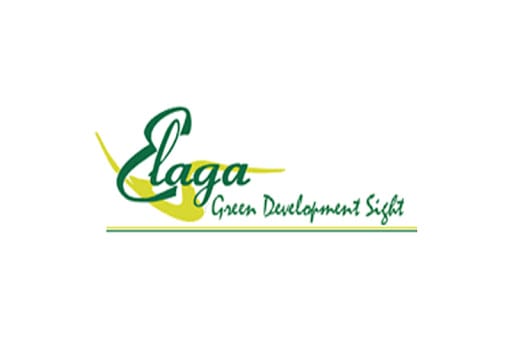 ELAGA, an anonymous company, was established in 2012 to contribute to sustainable development of the agro-industrial sector in rural Burundi, by implementing economic activities that mainly focus on agriculture, livestock, and aquaculture. More specifically, the areas of intervention comprise: environment, irrigation, agro-business, project assessment, rehabilitation, water supply and sanitation, hydro-agricultural projects, and land development and training. ELAGA's main projects are patchouli production and fish farming, in which they involve the Burundian population to stimulate entrepreneurship and, in turn, reduce poverty. Patchouli is a cash crops, meaning that Burundian farmers will not consume it themselves, but they will sell it to cooperatives to earn money. In turn, these cooperatives sell the leaves to ELAGA, who transforms the patchouli leaves into essential oils for the purpose of export. By selling the leaves, farmers gain income that can be spend on other products, improving the economic situation in the area directly. On the contrary, the development of fish farming is for the benefit of farmers' own consumption, but also for commercial activities. 
Important partners are considered to be local cooperatives that provide farmers with all kinds of (financial) support and training; local NGO AGAPE who is closely managing the community;  research institutions  ISABU and Wageningen University to gain knowledge that can be transmitted to the community; and the government of Burundi as well as Province de Makamba. For the fish farm project ELAGA also works with Pisciculture France Afrique (PFA), a France organization aiming to increase the fish farming in Africa, who aids technical assistance in terms of machines and techniques.
In sum, ELAGA is supporting farmers with the growing, processing, marketing and sales of patchouli and fish, by developing a sustainable value chain of collaborators, customers, partners and the local community. In doing so, ELAGA commits to a strong CSR policy to create maximum social impact for the Burundian population. This means that ELAGA is closely observing preservation of the environment, developing social relationships between all stakeholders, and making sure that added value is sustainable. Currently, ELAGA operates in four provinces of Burundi but aims to expand to other provinces, in order to become a national reference for the development of the rural world. However, it is challenging to find the capacity in terms of farmers, but also in terms of support for the farmers. Therefore, ELAGA will need assistance of the government and other actors in order to make extensions of the project feasible.
More information about ELAGA can be found here.