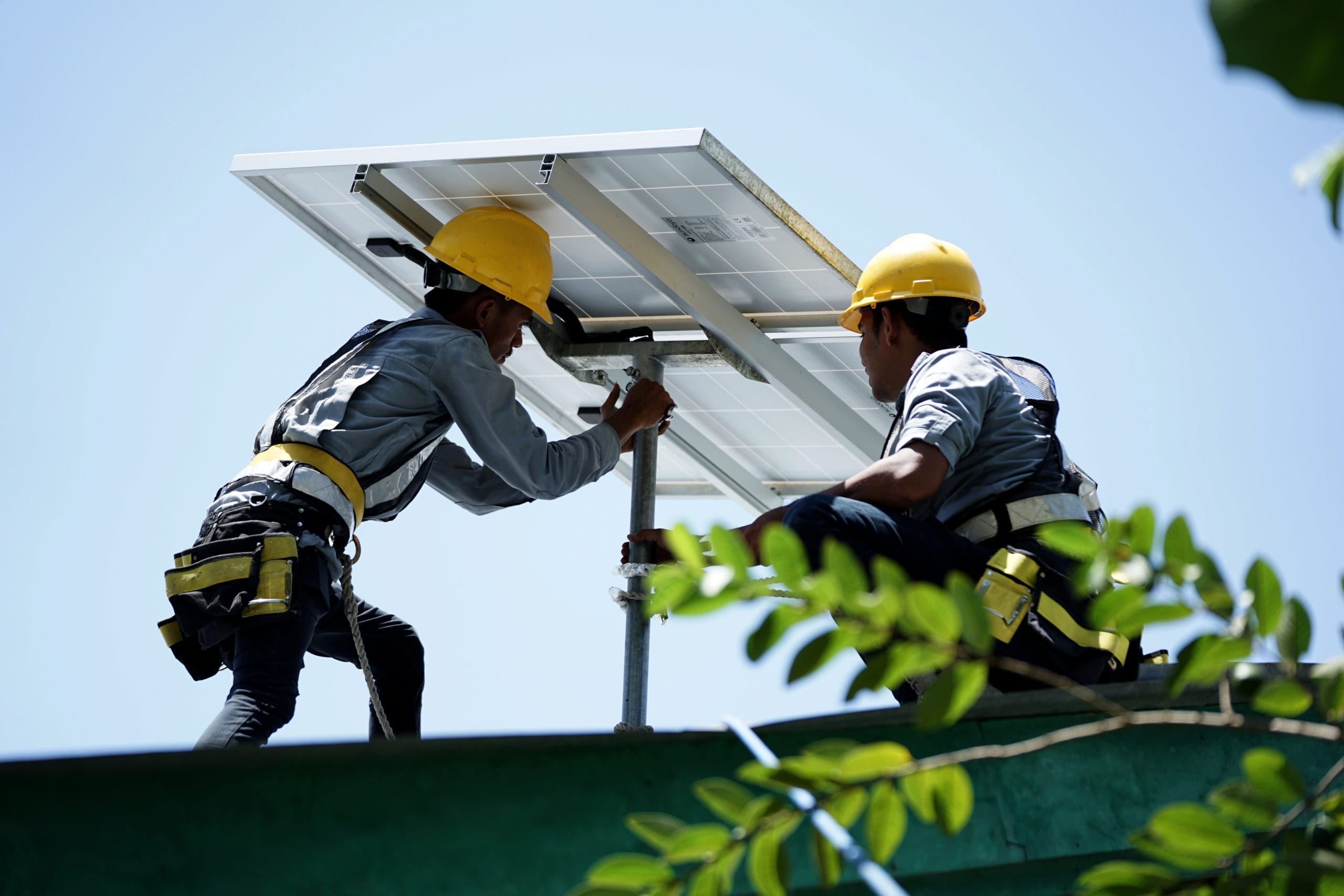 RESCO (Renewable Energy Service COmpany) started as a program from the Dutch NGO Hivos, to improve energy access in remote areas of the Indonesian Island Sumba. RESCO became an independent social enterprise in 2016. Their value proposition involves the provision of reliable, safe, affordable and clean renewable energy solutions to remote villages, business owners, residents and public facilities. Hereby, they seek to facilitate income generating activities and contribute to poverty alleviation. To this end, RESCO offers different renewable energy products for different customers: microgrids for small villages; solar home systems for residents; solar systems for schools, kiosks and small businesses. RESCO also offers solar lanterns and solar water pumps. In addition, RESCO offers installation-, operation-, and maintenance services. For these services, RESCO hires local people that receive extensive training from partner organization Hivos. Other important partners are technology providers, village governments, and the local governments and ministries that collaborate with RESCO on solar installation projects and hire RESCO for maintenance.
All in all, it can be said that RESCO's products and services create environmental and social impact for the population of Sumba. Firstly, RESCO developed a carbon offset formula to evaluate their impact on greenhouse gas emissions. Secondly, social impact is tracked with help of Hivos, which gives advice on achieving socially oriented goals such as gender equality and women entrepreneurship. RESCO's ultimate goal is to persuade governments to adjust the monopolistic, regulatory electricity provision framework, in order to promote private sector involvement in off-grid solutions.
You can find more information about RESCO here.